In the early 1800's the luddites set out in a rampage to destroy the wool and cotton mills.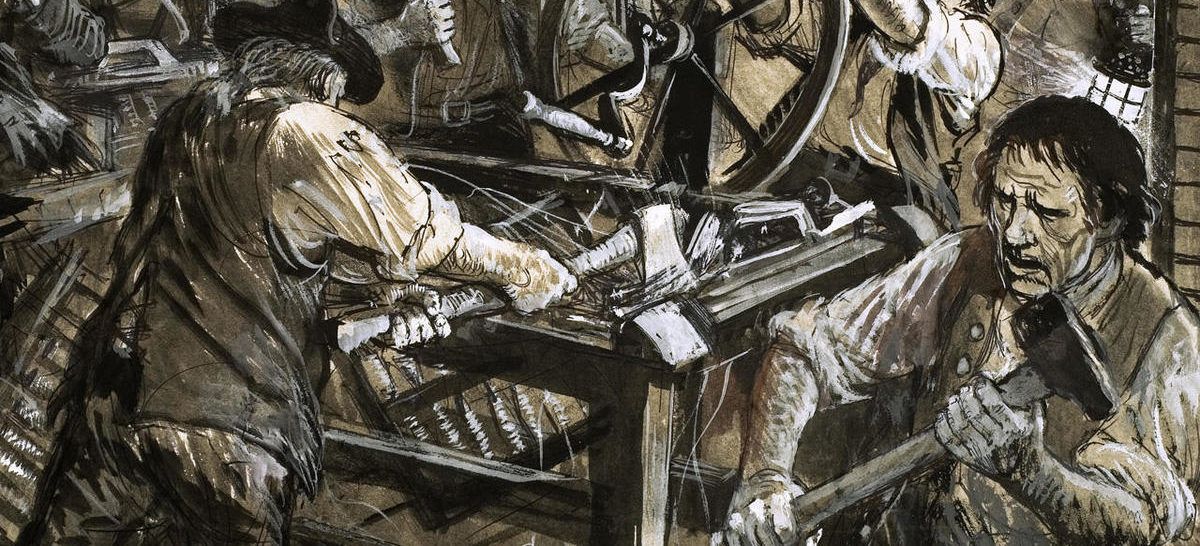 New machines, new ways of thinking, new social customs have regularity occurred to upset the normal way of things. There are many instances where new inventions and fads have led to a major upheaval in the ways of life, sometimes many times in a one generation. 
We can't go backwards. 
We can't go forward. 
I watched a video on the internet where a group of discontents went on a rampage. 
Protesting the wearing of masks. 
Protesting the closing of facilities 
Protesting the interruption of their lives. 
I shake my head at the realization that hundreds. perhaps tens of thousands of individuals are merging and clashing this very day all over the world demanding that their lives stay the same - or move along with the change of time. 
I wondered if this is the same thing? Luddites smashing the machines? 
It is too much for me to comprehend any solution, so I put on my hat and jacket and escape outside for a stroll around the block. 
At least this small act feels likes some kind of progress.